Chelsea Kidz is Singapore's leading provider of enrichment programs, founded in 2003 by Kishori Chaudhari, who has 18 years of child education experience in the field of teaching Speech and Drama, Phonics and Phonetics and Playgroup Management. 
Her passion for the field of linguistics and commitment to inculcate a love for learning is the driving force behind the success of Chelsea Kidz. To date, Chelsea Kidz is a proud recipient of the "Best in Stimulating Speech and Drama Learning"  award as voted by Parents World Singapore. Her visionary, fun and engaging enrichment programs has managed and significantly impacted more than 14,000 children since then. 
She is also a firm believer that the river of learning is social and emotional as it is academic. She understands the importance of play and how it can be integrated into learning in a young child. Today, her success in being Singapore's leading provider of enrichment programs is a testament to her belief that young minds learn best through unstructured play because it fuels their curiosity and imagination.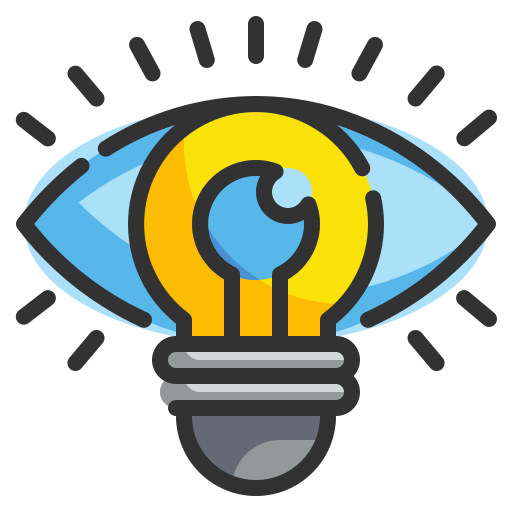 Vision Statement
Our vision is to provide a holistic learning environment in order to develop children who are confident, independent and active lifelong learners who in future will contribute to society and community.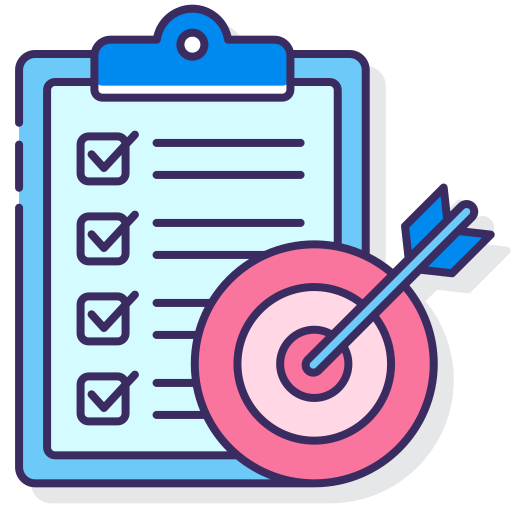 Mission Statement
We strive to provide quality care, aim to educate and enlighten young minds to reach their fullest potential.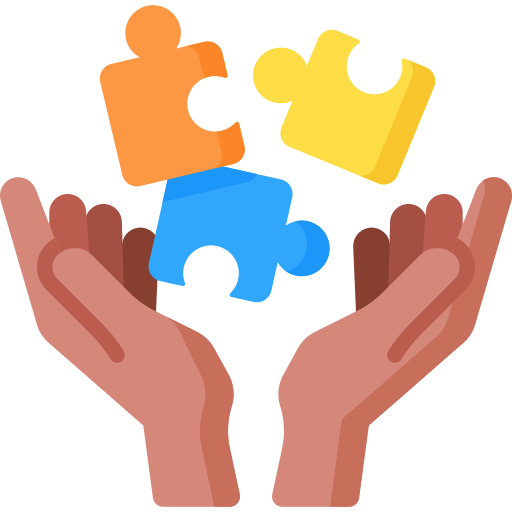 Core Values
Building Positive Relationship Responsibility and Respect towards all Building Resistance and Reliability
Everything we do for our children comes from our hearts. Each member of our team at Chelsea Kidz undergoes holistic training so that they can represent our core values. 
Positive Teacher-Student Relationships

: With a mission to provide quality education and enlighten young minds, we work on fostering healthy relationships where all our children feel comfortable and seen.

 

Holistic Learning

: Our enrichment programs are comprehensive and focused on grooming children across all aspects, including academically, socially, emotionally and physically.

 
Experience-based Learning:

We empower our children with confidence through transformational learning experiences.

 

Facilitating Not Teaching:

We believe children are naturally power-packed with outstanding abilities, and it only takes the right facilitator and tools to help them explore within.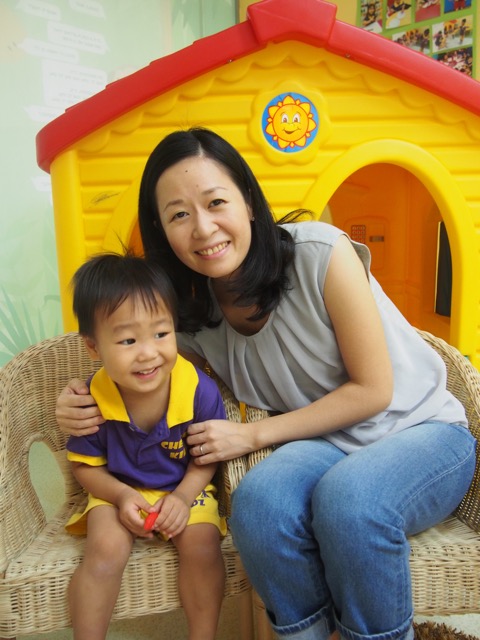 Hi, my name is Akiko Kishi from Japan. I am so pleased to enrol my son, Kotaro Kishi into the Playgroup program at Toa Payoh Centre for it's small group and home-like atmosphere. The first impression the teachers gave was good! Kotaro used to be very shy especially in a new place with new people. Today, I am proud to say that his English has remarkably improved and he cleans up his toys even at home! The teachers here are so caring, Kotaro is taught good English and shows his parents how much he loves us by giving kisses and hugs. Chelsea Kidz allows for flexibility in each parent's needs. I am so happy that Kotaro looks forward to going to school every morning!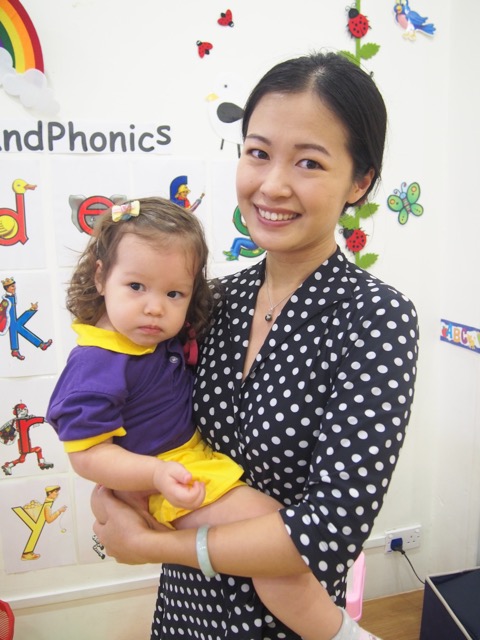 Hello! My name is Qingyi Willems and through a friend's recommendation I have enrolled my my daughter Lisa Willems into Chelsea Kidz Playgroup program at Ang Mo Kio Hub. The location of the school is convenient for us as it is near home. Moreover, classrooms are very clean! I have observed so much difference in Lisa since being enrolled in the Playgroup program. My daughter has learned to share toys with other kids and sit down to draw. Most importantly, she is more exposed to the English language which is a language that we do not speak at home, as we are Dutch. I have also observed that Lisa loves her teacher, Mrs Harjit. She is taught manners by her teacher, which to me is absolutely crucial. By the end of the Playgroup program, Lisa receives a hug and kiss by her teacher. Mrs Harjit takes time and effort to update me about Lisa's performance everyday. I appreciate this great teacher and student relationship! Thank you Chelsea Kidz!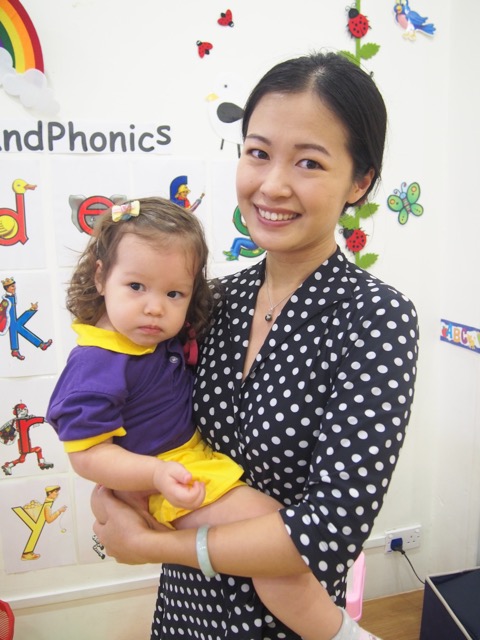 Hi my name is Mdm Per and my child, See Yi Suan and I are Singaporeans. I have decided to enrol him in Chelsea Kidz because I would like him to interact with children of similar age. I love the location of the centre and its 3 hr Nursery program at Ang Mo Kio Hub. I noticed how quickly Yi Suan was able to spell and his ability to comprehend Phonics since the day he started. I believe this is by the efforts and dedication of Teacher Halijah. There is a good relationship fostered between Yi Suan and his teacher. My child is more willing to attend classes and I can see that he trusts his teacher. Thank you Chelsea Kidz!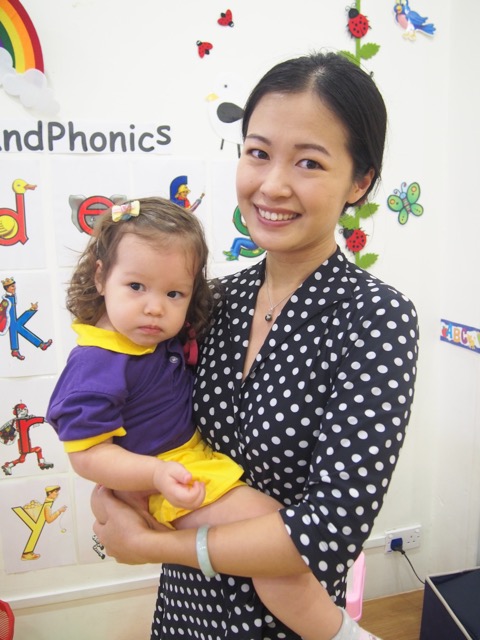 Hello! My name is Yee Chen Siang and I have enrolled my son, Yee Jun Cheng in Chelsea Kidz Nursery program at Ang Mo Kio Hub. The half day program allows for my child to socialise well with children of the same age group as he. He has learned a lot through Chelsea Kidz curriculum and has since started to express his opinions; wants and don'ts. My child now enjoys singing and talks more frequently even if he pronunciation is not very clear. I believe he enjoys school because of his great teacher! Everyday he does not fail to share with me what he does in school. He even shows me his schoolwork!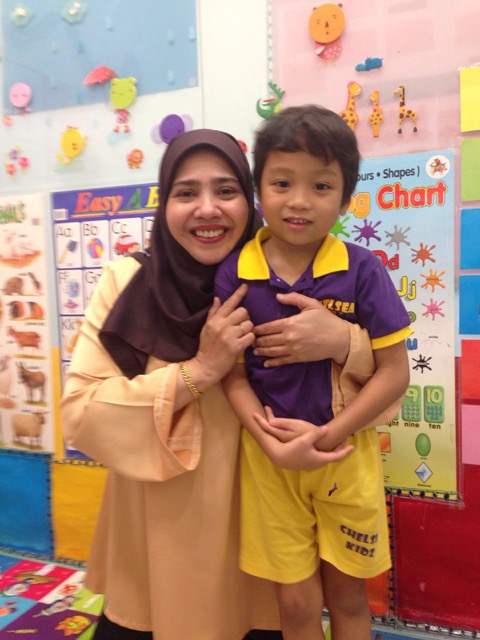 Hi there! My name is Cindi Conception and I would like to take this opportunity take this opportunity to thank the teachers at Chelsea Kidz in Rivervale Mall for making kindergarten such a positive experience for my child Ruel Dominic. With all the patience, creativity and love that was shown to my child, Nico has since achieved a lot in a year. He started off with no reading and had poor writing skills. Now, he is able to read common and simple words! My son's handwriting has become neat and organised. He has improved socially by playing with his classmates and remembering their names. He has also learned to be more independent through the life skills that you continue to practice in school. All this would not have been possible without your help and support. I would like to especially mention Teacher Latifah and the dedicated staff of the school. She has made a great difference in my child. Because she cares so much about my son, she has imparted confidence in him to trust himself in all that the does. I strongly believe that this is a great head start for my child when he embarks in Primary School next year! I wish further success in your institution!
Hello! My name is Michelle Nieto and my son is Sean Asher Nieto. One of the reasons why I have enrolled Sean at Chelsea Kidz in Rivervale Mall, is of the low student to teacher ratio. This means that my child and his classmates receive more attention from the teacher, enabling her to keep a close eye on each child and assess their individual learning needs. Since being enrolled at Chelsea Kidz, I have noticed that Sean has improved his social skills, learned to read faster than other kids of his age and improved his psychomotor skills, especially in writing! Sean has become so creative and loves to draw!